---
Qwick Baseball & The RBL
For the Qwick Baseball Excel Template, click here.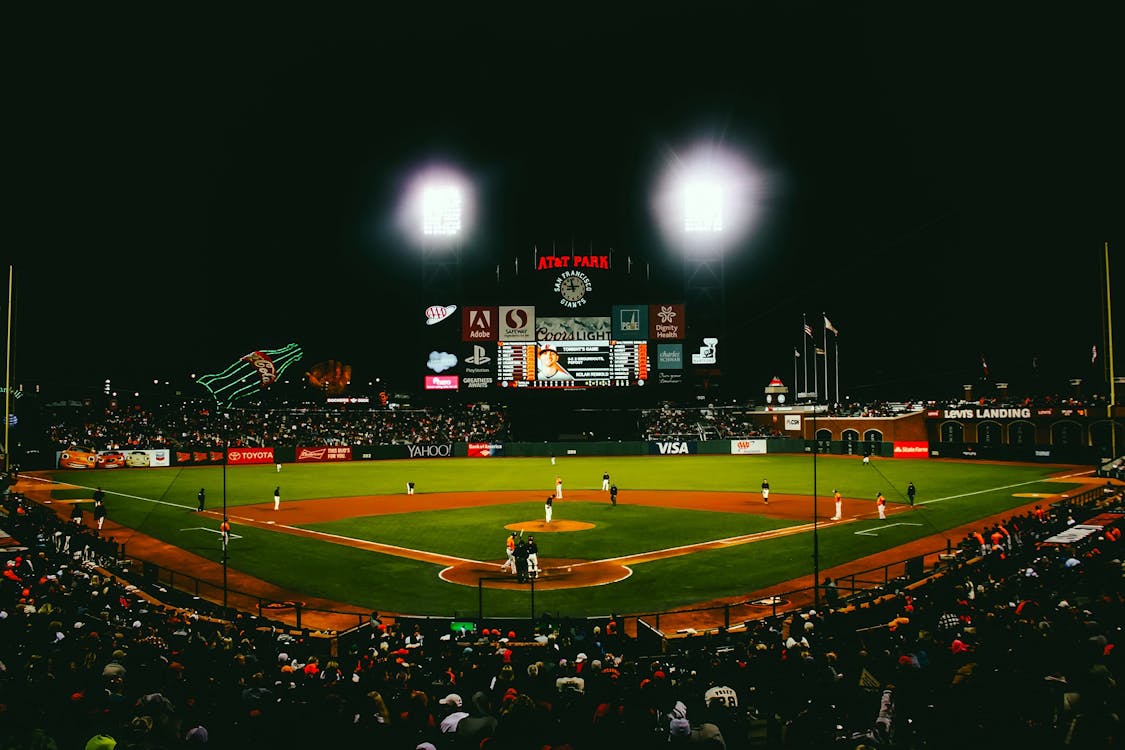 From 2013-15, I was working on an Excel Template that would help baseball statisticians and scorers alike. The Template would be called Qwick Baseball. With Qwick Baseball, there is a designated area where you would input the 'situation code' into a cell and it does the rest. For example, a "H" would mean a hit. A "K" would mean a strikeout. Also included in the deal is who is pitching, which inning and an area for stolen bases. Here is another example, Gregfield hits a single in the 7th inning from the first relief pitcher, he also steals a base.
I also have a Tigers Vs. Red Sox game Qwicksheet for you to take a look here.
Robbie's Baseball League (RBL)
For the 'Strat-O-Matic' Qwick Baseball Excel Template, click here.
Another version of Qwick Baseball was used for a 'Strat-O-Matic' type game. For each batter, it would give out a random number from 0-99. With each number assigned to a situation. 00-17 would be a strike out, 18-29 would be a base on balls. And so on.
Thee would also be pitcher Qwick rating going from as low as 5 to up to 17. Here is what the Qwick formula would look like for a starting pitcher.
(Game * 50) + (IP * 50) + (ERA / 2) + (K * 125) + (Win * 300) + (Save * 200) + (Loss * -125) +  (CG * 300) + (Hold * 100) + (K / Hit) * 200 + (K / BB) + 200 = Qwick Total / Games = Qwick Rtg.
The Qwick rating would not always be 17, it'll be 0-17. So, a batter gets 99 (Home Run) but the pitcher rolls a 15, goes down to 84 (single).
The RBL lasted 22 regular season games, a spring training deal and also a 4-team playoffs. Each team played a game per week minus the all-star break. RBL also had a minor league system called the Piss Pool. Piss Pool had four teams, Red, Blue, Yellow and Green. The RBL did start in 2013 with dice and pen & paper, and for the players who were not doing so well in those previous two seasons would go to Piss Pool. As said, there was one game per week plus one or two games for Piss Pool. Each game took about 15-25 minutes to simulate pending I wasn't doing anything while doing so.
The eight teams were Rochester Hills Eagles, Detroit Union, Blue River Storms, Lake Orion Stiffy, South Macomb Rangers, St. Clair Shores Sea Lions, North Macomb Wolves and Royal Oak Power League. The 22-game season ended in that order with the Worst to first Rochester Hills Eagles on top, with the Royal Oak Power League ending at the cellar. I had a 5-team playoffs with South Macomb and Lake Orion going first with a one-game with South Macomb winning. They would lose to Rochester Hills and Blue River would lose against the Detroit Union. Later, the Detroit Union would later win it all.
There was going to be a 2016 season, but after two weeks, I had a girlfriend and wanted to pay more attention to her. Plus, I don't think she'd be interested in this Strat-O-Matic wannabe shit I was doing, heh-heh. So, with that being said, after 3.07 seasons, the RBL went bye-bye.
Qwick Baseball also allowed you to make a final stat page as well. Here are a few notable games of my choosing:
https://www.rthomas.xyz/RBL/20150410-RS-PowerLVsUnion.htm
https://www.rthomas.xyz/RBL/20150519-RS-RangersVsUnion.htm
https://www.rthomas.xyz/RBL/20150702-RS-StiffyVsEagles.htm
https://www.rthomas.xyz/RBL/20150706-AS-GoodVsEvil.htm – All Star Game One
https://www.rthomas.xyz/RBL/20150707-AS-EvilVsGood.htm – All Star Game Two
https://www.rthomas.xyz/RBL/20150722-RS-EaglesVsUnion.htm – Total Slugfest
https://www.rthomas.xyz/RBL/20150809-RS-SeaLionsVsStorms.htm – Two fights happened here
https://www.rthomas.xyz/RBL/20150826-RS-StormsVsRangers.htm – A grand slam each for both teams in extra innings
https://www.rthomas.xyz/RBL/20151001-PL-EaglesVsUnionGm4.htm – World Series Final Game (lots of HRs!)
---