---
Covid-19: One Year Later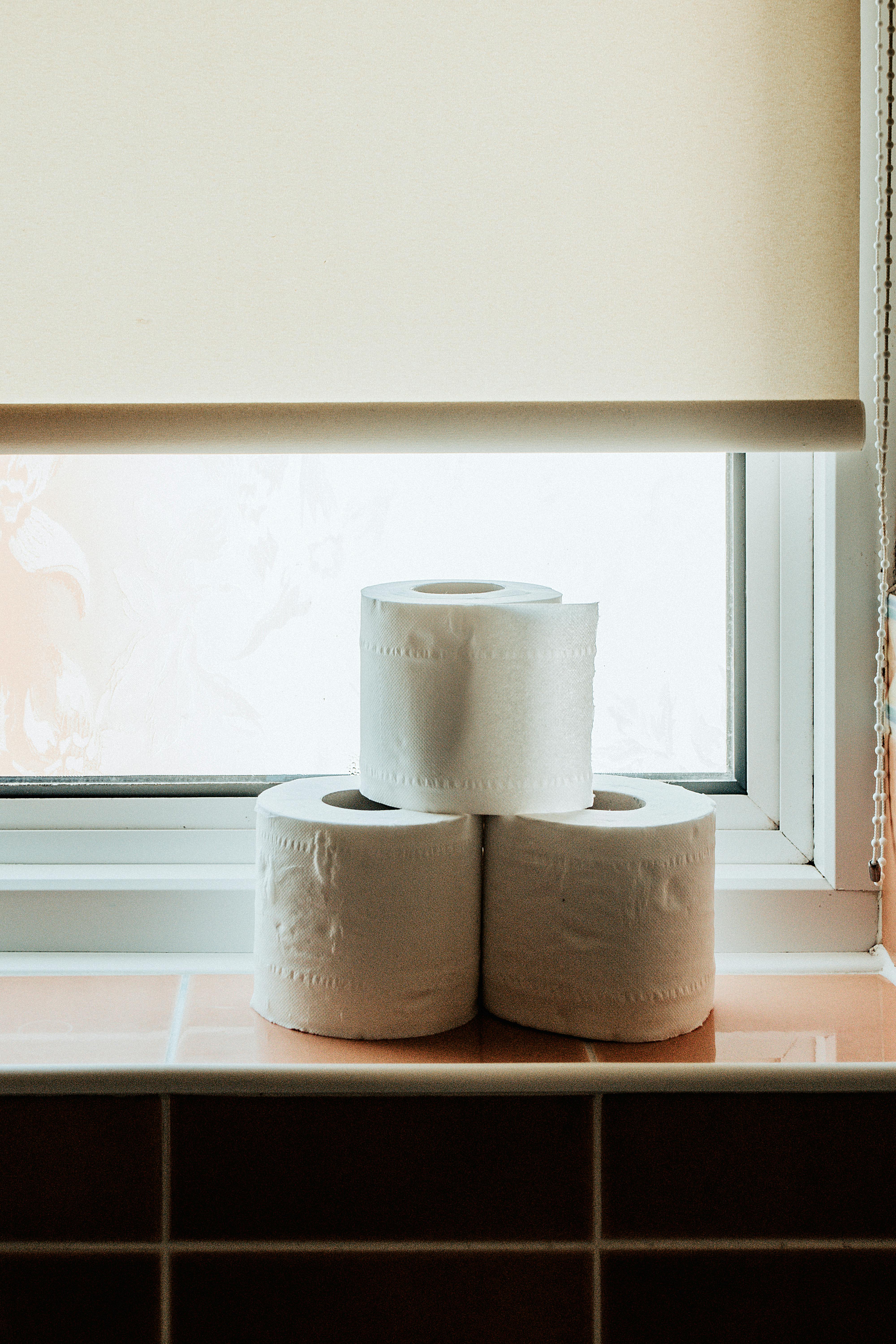 Yello! This article is a TL;DR (Too Long; Didn't Read). So here's an audio version below. Sorry if the CPU voice sounds less human. Can't use the Rod voice. Enjoy!
Around February 2020, I and a co-worker were discussing the lockdowns in China and Italy, and we were sure that the United States is next. When? I had no idea, but I was predicting April. We also discussed how this virus coming from a bat got to a human. We had some grotesque predictions, but we also guess this was created by purpose but we didn't have any good theories on why. One of the shows I was going to in 2020 was Jim Norton. He was scheduled to come by the Royal Oak Music Theatre in June. As of now, it has been scheduled again to 11 Sep 2021. Would be interesting if the show did happen on the 20th anniversary of 9/11.
Another show I had an interest in but was iffy on buying the ticket was Kraftwerk. They were supposed to come to Detroit in July, but I had a bad feeling about that one. And I was right. My birthday is on March 31st, I had plans for the Sunday before to see the Port Huron Prowlers on 29 March 2020. I didn't buy a ticket in advance as before Covid-19 "came to town," it was best to buy them just before the game started. My two times seeing the Port Huron Prowlers, it was 1/3 full, and according to some season ticket holders I spoke to, that's the usual attendance sans playoff games.
On Monday, March 9th, I had a car repair to take care of that cost me $512. I'm a guy with a "fuck you fund" as Tom Lekyis refers to it. I have some savings just in case. Plus, I do my finances on a spreadsheet and I'm very obsessed with keeping a positive cash flow. When Covid-19 was the talk of the town on the local news, I decided that the 15th of March would be the day I hit the grocery store to buy some items in case we see a lockdown. As said, I was thinking April will be the lockdown, but in the 9th, I was thinking within two weeks.
Boy, I was wrong! It was two days! On the 11th of March, Trump made an announcement, then Whitmer made her announcement, the NBA suspended the season and many leagues followed after that. 12th of March, we all experienced Black Thursday. My portfolio went down to -20%! Then on the 13th, Trump made the acknowledgment. And I was demoted from Process Tech to Operations at my primary job.
I went to Meijer on the 15th of March to buy some items and couldn't find any disinfectant, toilet paper, or paper towels. For the last two mentions, I had at least a three-month supply. But with disinfectant, I just had a half-bottle of 409 left. Augh boy!
My primary job had said the day we were looking to return to work was on my birthday, 31st of March. They didn't say it was solid though. When we were locking down with Trump saying two weeks and Whitmer saying three weeks, I was guessing this lockdown to 'a scaled-down life' was going to be around for a while. I doubted that we were returning on my birthday, I was thinking more like mid-May on the return. The lease on my apartment was ending and since I had 11 months of expenses, I decided on a 10-month lease due to my possible worst-case scenario. Sadly, my renter's insurance only does 12 months at a time. FUCK!
My last day at my primary job was on the 19th of March. I didn't do a whole lot for the first few days besides watch TV and play video games. At around the 23rd, I decided I'll be doing food delivery and see where that goes. One of the things that were on my mind is how I will not put too much credence on the Government. However, I guess I was wrong on the length of time, they did get that CARES Act going rather quickly.
At the end of it all, that CARES Act went faster than I thought. I continued to do food delivery going on a Wednesday through Sunday, lunch, and dinner. I ended up reducing the lunches on Friday only. All the other days were slow for lunch. My areas of interest were Shelby Township and Rochester Hills mainly and I did very well pay wise.
It was also good to get cash tips and letters saying thanks for what you do. I knew that thankfulness won't last long. When I saw those thank you notes (and I appreciate those), I thought about 9/11 and how we appreciated firefighters and first responders for about the first six months, then it mostly went down the drain right after that. I knew the appreciation for me and fellow delivery drivers wouldn't last that long.
When it came to Gov. Whitmer and her restrictions, I wasn't sure what to believe at first. My Aunt owns a restaurant and I was concerned about that big time. Yes, with restaurants at carry-out and delivery only, that helped me with food delivery, but it was concerning to me with small restaurants like my Aunt's and many others. I knew McDonald's and Starbucks would survive this, but these independent ones were a toss-up. But her restrictions were quite draconian, especially the "non-essential" items ban.
Like the post I did at that time, I don't think Whitmer was doing the evil laugh and purposely screwing with people. On the 9th of April, the total deaths from Covid-19 were 117, on the 10th: 204. I think she did that out of panic. Anyways, a couple of weeks later, the State Capitol House was occupied with protesters. I agree with that protest up to a certain point. What I didn't agree with was how a majority walked in there without masks with people screaming and yelling, possibly spreading the virus.
I get it, there were people there that had a business tampered with or pushed out of the way due to Whitmer's decisions, and that made quite a few people upset. It wouldn't be nice if suddenly, you were told you're not essential and you down to your last dollar. However, my lesson was learned in 2008 with having no money during an economic shitstorm. That's why I saved money like a mofo from then until 2020.
Now for those folks who are angry at my bashing of Whitmer, here you go:
And also, this.
With my payments from the Government, I got a stimulus check and two CARES Act payments. After that, I didn't receive a payment. With the State Of Michigan, it was $346 from the state and $600 from the CARES Act. With my food delivery, I knew I wasn't going to get that $346 from the state, but for my first time reporting my income, I got the $600 for both of those weeks. My second time, there is a problem. So, I sent a message to the unemployment office knowing very well I may not get a response at all. Then got back in my car and did the food delivery.
According to a friend, they were seeing that I was making the money. And the system told me to fuck off. Perhaps I'm wrong about this, but I thought the CARES Act money was still available for me despite the income. I should have just sat at home and collected money. But I thought something would fuck up if I did that. As I said earlier, the Government can be unreliable.
I continued on with Food Delivery all the way until late May. Doing my absolute best not to get Covid-19. A few people I knew got Covid-19 but were able to survive. I went back to my primary job in one of the many automotive factories in Detroit as an operator. I was expecting my job to be 40 hours a week or less, something that was a thing in the first half of 2017. After one week in, I was wrong. Here's a chart of my hours starting when I came back:
On Memorial Day, I visited Marine City. While wandering around the memorial they had over there, I had a premonition of sorts. I had a feeling that riots much larger than the Michigan Capitol Protest would be coming very soon. At that time, I'd think most of us were not fans of this lockdown and something was going to happen to get a lot of us pissed off. But I had no idea what it would cause it. Then a few hours later, the Geroge Floyd Incident happened.
All I can say is that I was surprised the rioters were able to burn down one of the Minneapolis Police precincts. It's also sad that our government can print a whole shit load of money, but George Floyd gets killed for possibly printing a $20 bill. Yes, counterfeiting is a crime, but I don't think George Floyd should have been killed for that.
When the 4th of July showed up and the great news that we will see three days off. I had a day trip planned and drove to Port Austin. Took M-25 from Port Huron to Port Austin while listening to a Tigers game in 2015. I was getting a bit upset about the drive due to some cars going 40 MPH on a 50. M-25 is a good road to drive on for the scenery, but that 10 miles under the speed limit pissed me off. I stopped at Harbor Beach and grabbed myself a Faygo Cola. On my way up to Port Austin, I did see quite a few Trump signs. Including a huge flag saying Trump 2020, No More Bullshit. Fine, you do you, I do me by voting for Jorgensen.
Entering Port Austin, I put my mask on while out and about, it was quite crowded there. Most people were not wearing masks. Many stores and restaurants had signs saying mask by choice. I'm not one to go inside an establishment and say, "You know, you should have everyone wear masks, that's what Whitmer says."
One of the things I was going to do is buy a t-shirt saying Port Austin on it. However, the souvenir store had many people in there without masks on. I wasn't comfortable walking in there. Like it was a serious requirement for me to get one, there's always next time or buy online. Walked around the beach for a while, walked along the concrete slab at the state harbor.
Drove down to Caseville and thought about stopping there for lunch instead. I had never set much foot into the city of Caseville so I thought that would be a good first. Went to a bar and had lunch. Caseville Beach was packed with people and I wasn't so comfortable going there, I passed on that opportunity. On the way out, I was getting awfully sick of being on a 1-lane a piece road with people driving slower than the usual speed limit. M-25 to M-24 has a speed limit of 50 for the most part, but I was behind people driving 35 mph at one point. When I got past I-69 and M-24 became a four-lane divided highway, I stepped on the gas and went 70 mph. Sadly, I got caught by a Michigan State Police officer and got a ticket. Fuck!
I spent 4th of July with some family in Armada Township, good times. Then on the 5th, it was a warm day. What I like to do on these warm days were the AC is needed, I shut it off for a couple of hours in the morning and open a window or two to get some fresh air in. I open my sliding patio door and then one of the panes of glass burst. Wowser!
On the 6th at about 12:55 pm, I was about to leave for work. An e-mail comes to me from my complex saying they are changing all the locks for all units. I called them and get upset about this, telling them, "I won't be back home from work until 2 am, I wanna be able to get in my fucking house." They assured me that my appointment for my lock change would be the next morning. With my glass, it took them a little more than two months for that to be replaced. As much as I wanted to call them every day and bitch about it, the truth be told was that we were dealing with a pandemic, so that is a good reason it took a while. Still, those hot days added a little more to my electric bill.
From the 6th of July until around the 13th, I fell into a passively suicidal realm. I had no active plan to commit suicide, the thought was, "If some truck crashed into me and killed me while on my way to work, so be it." On the 8th of July, I was 9 hours into a 12-hour shift and I felt as someone was sitting on my heart and my left arm went numb. I thought to myself, "Am I going to die at work? Bummer."
No heart attack, as far as I know. The feeling went away after a minute. It would've been interesting if I died at work and my co-workers threw my corpse in the garbage. I'm kind of a hated guy by a few folks at my factory, it'll be a national holiday for them when I leave this earth. Sadly, a cousin of mine I haven't seen since 2008 had died from a heroin overdose that day.
On the 13th of July, I felt a little better and wasn't in the passively suicidal realm. But also, I didn't tell people I was feeling that way. I do wish I told somebody. I thought of calling a mental health helpline but I'd imagine the lines are full due to many callers. Covid-19 didn't bring just me the depression, it brought it to many. Although there are times where I think I'm the only one who is suffering. This article helped.
I got to see an 1800's themed baseball game. The Mt. Clemens Regulars Baseball Club is a team I'd been a fan of since 2012. When Covid-19 came to town, cancellations came up. But they later decided on a few games, and I attended one of them. I tried to get my foot in the door with a USPBL game, but I was told those were for season ticket holders only.
We had a Covid-19 scare at my job. I was told to leave work and was away from it for 5 days until the person in question tested negative. Upon my entrance back, I heard some sad news that an ex-girlfriend of mine was in the hospital for liver failure. Sadly, she passed away a few days later. I attended her memorial which wasn't formal. Something I want my memorial to be like that. I attended her memorial and later went to work at 6 pm taking a half-day off. I went home later that night at 2 am and listened to one of her personal favorite songs, Enigma's Return To Innocence. It was the first time I cried since early 2015.
Not much happened to me from then until October-ish. I also was wary of Covid-19 cases going up in the winter and I told a few friends about my best guess. The thought of more lockdowns coming up was also on my mind. So I tried my best to enjoy my 'privileges' while we had them, and when I could get a day off from my job. I listened to the first presidential debate while working and it wasn't so surprising that Biden and Trump argued a lot. I thought Biden asking Trump, "Will you shut up, man?" was hilarious. And honestly, Biden did better than I thought. However, it wasn't enough to waste my vote on Jorgensen. Plus, I find Biden to be very creepy with him feeling and sniffing people. That's god damn gross!
Then on the 8th of October, news of the Whitmer Kidnapping Plot unfolded. I wasn't terribly surprised by it with all that was going on with our country. We had riots, wildfires, and sad cunts! Why not some back wood folks in Michigan trying to kidnap the governor? As I said earlier, I had a good guess that a shutdown similar to March/April was going to show up again. I kept an eye on Michigan Covid-19 stats and cases began to go up big time in early October. My guess was early December is when the shutdowns would commence. However, in the middle of November, I heard it on Detroit's own WWJ that the State Of Michigan had pushed the lockdowns. That prediction kinda scared the shit out of me, despite my prediction being off a few weeks. Kinda wished I put that prediction down on this website, though.
And Biden won the election.
Covid cases were going up in Michigan and I really wasn't paying much attention to the country's levels. I didn't tell any friends of another prediction, but I guessed that we would get to 150,000 cases in one day, that'll be our record. And with deaths, our record would be 2,000. Then I ran into this article. It is quite sad that we went past 9/11's numbers on that one. Really. Fucking. Sad. Hell, we made it to 4,000 a few days after the Capitol riot.
I had told my family that I'll go to a holiday get-together with 5 people or less. I did celebrate Thanksgiving in a house with five people in it. When two extra people showed up at the house I was at, I took off. I was also invited to a house with 20 people in it on Thanksgiving night, I said no. Xmas, it was a house with six people in it.
On New Year's Eve, I did food delivery. A couple of my deliveries were in Downtown Utica. It was very eerie to see all the bars closed and nobody around. A looked like a damn ghost town. If it was your usual New Year's Eve, Downtown Utica would be packed. It was quite sad to see this, it made me depressed. New Year's Day, was snowy and crappy, but I pressed on and made close to $200. A week or two later, Whitmer allowed 25% capacity to restaurants, and my Doordashing days were numbered. I knew it wasn't going to be good for my second job and did less than I thought on Super Bowl Sunday. I have not done Doordash since.
Capitol riots? Yep, I saw that. Here and here.
And with the rest of 2021, there is a microchip problem going on that is causing some friction at my now only job. I think this microchip problem will be around for a while. Plus, microchip factories cannot be build that easily, there's a lot of protocols to float thru to get the factory up. Perhaps Intel could help, and that'll help me due to me owing stock in that company. Well see…
And I leave this here at 12 March 2021, one year and one day after the WHO announced the great news. One good thing Covid-19 did, it allowed me to save more money. Entertainment was limited, we couldn't go to a bar for a while. No concerts really, no nothing but me playing video games until my eyes bled. Yes, I did a few bike rides and long walks when it was warm outside. I went to one baseball game.
President Biden has said that he wants all adults eligible for vaccination by May 1st. Perhaps it will happen. But as I said around the beginning of this article here, the Government can be unreliable. So here's a prediction, I don't think all of us adults will be eligible for vaccination by May 1st. Before Biden said this, the Michigan website said that people in my age group, 35-44, are to get their vaccine by August or September. I'm in Macomb County so I have to pay attention to what the County is doing. At this time, they are allowing people age 50+ who are health care, food, and municipal workers to get the vaccine. If we push hard on the vaccines, I'm guessing July or August at the earliest for me. I'm doubtful I'll get the vaccine in May. But if I'm wrong, I'll admit it here.
Peace, Love and Fractions.
Robbie Thomas
---