---
The Songs I Discovered in 2022 (Pt. III)
It's the last part, I promise.
---
Don't have the exact year yet. This song comes in many version including a near six-minute version. But I prefer one of the four-minute versions instead. I do enjoy the sounds this Progressive Trance track has to offer. Leo Lauretti and Blue Harvest do justice with the style of sounds and beats. This is supposedly the debut of Stephanie Collings. She looks a lot like Tia Carrere.
---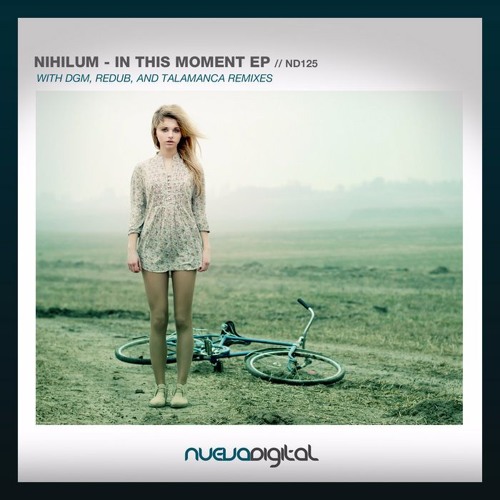 This is a good mashup of two songs, Nihilum "In This Moment" and Contact "Somewhere." And this is a good combination here. Realistically, the music is mainly the former's with just the vocals from the latter. Those two combinations does this song great justice. I like the piano and the beats, but mainly the female vocal of this song. I love the part where she says, "Now, I know, oh, oh oh ohhhhh." This is a great eight-minute track to add to your mix. It's also one of the most peaceful tracks I've heard. One of the big bummers is this mashup song here is not available for download or for purchase. I've listened to this over 15 times since I discovered it.
---
This Progressive House track has some space rock elements to it (sans the guitar). I'm a big fan of the long intro and it has the sounds and synths that I like. The constant bass drum beat is also a plus. Just like the song above, this song is nowhere to be found for download or purchase. Komoda is not the only track I dig from this English artist here. I do also enjoy Azura as well.
---
The final song on this joyride, here is a Reggae track instead of Electronica. From my understanding, ActhungDan does electronic, but goes to other places. And this song is one of them. One of the parts I enjoy in this song is the 'radio guy' who makes his announcements in the beginning and towards the end of the song. Reminds me of radio back in the 1990s, just before it really sucked. The song features two guitars, bass, organ and custom percussion, a great combo.
Another item of this track is how the radio guy warns of the storm coming to the area. And how you can't avoid it. Made me think of what is defined as the Default Mode Network.
---
This Toronto Goth Rock / Dark Wave band has been around since 1999 and 23 years later, I discover them. I remember one day looking though Soundcloud for Gothic Metal bands and eventually my journey lead to these folks. I listened to their three recent releases and took a liking to them. But the song I like best of all those releases is the 2022's title track. I like the elements to the song, the intro and how the chorus of the song has that ruthless guitar and synth sounds. I definitely want to listen to more of what this band has to offer. If you like Evanescence, you might enjoy these folks.
---
Sandstone – Run Me Down (2018)
I ran into the singer (JH-X9) of this duo at a bar and we began to talk about Electronica music. He told me what he was doing and I told him about my tunes. We exchanged info and we also talked a little bit about Depeche Mode. I remember telling him how I thought 'Enjoy The Silence' was a religious song back when it was released in 1989-90, which he thought that was silly. Don't blame him for that. We also talked about late Andy Fletcher and his thoughts of how great he was. I also told him about discovering The Birthday Massacre recently. If you like Depeche Mode, you might enjoy this.
---
Last Minute Entry: Nora En Pure – Altered Destiny (Extended Club Mix)
Found this on NYE while listening to Purified Radio. Great track! But I don't want to write a paragraph about it. So listen for yourself!
---