---
2022 Election Thoughts from a Nobody
As of writing this blog post, we haven't got all of the info but I want to touch up on the basics. Since 6 Jan 2021, I said Whitmer would get four more years. And recently, I said Whitmer would beat Tudor Dixon by 5 or more points.
And as of now, I'm right. It's Whitmer 53% / Dixon 44%. I knew we wouldn't see a "red tsunami" as I saw on Twitter (need to stay the fuck off of there). But with Michigan and Wisconsin, most of the representatives that won were Republican. My district (10), WWJ (the local news station here) says John James won, but CBS news now hasn't given him the checkmark yet. I voted for Mike Saliba, he ain't winning. I voted mainly for Libertarian candidates sans Attorney General, I did vote for Dana Nessel. I'd rather our attorney general be a secular lesbian, much opposed to her competition, a Trump-backed pissy Christian. My secular self would like to see fewer Wealthy Christians of my skin color in office.
Now with Democrats doing better than expected. I would really like to see Democrats do something about inflation. I have seen quite a few political ads for Democrats and besides Abortion rights (I'm in favor of that), I saw a lot of "If you don't vote for us, you're going to lose our democracy." Yes, it's probably not a good idea that quite a lot of these Trump-backed MAGA Christian folks get into office. Also, Dr. Oz as well. But besides that, all I hear is gender pronouns and how the Dems would support it. Well, if any democrat in the office is reading this post (highly unlikely), you need to do something about this inflation!
I hate the idea that my fucking grocery bill is jumping up, I'm sick of high gas prices. And I'm sick of having trouble saving a few fucking dollars. So yes, in the end of it all, and we haven't had all the results yet, it looks like the Dems really got it in their favor. But I would like the Dems to address inflation and do right by it. I know we aren't going to the usual 2% inflation anytime soon, my guess is we'll see 4% somewhere in 2024.
I think quite a few people with half-a-brian or more had hit the polls. It seems that in my state, they voted for Democrats for Governor, Attorney General, and Secretary of State (my candidate got 1.2% of the vote, bummer!) but wanted Republican representatives. I don't mind a few of them floating around. But I also would like for them to do their jobs and spend less time trolling. And getting pissy when things don't work in their favor. I'm not only shouting out the Dems name in anger, but the Republicans seem to be spending more time trolling. Stop fucking trolling and do your Goddamn jobs.
I'm happy that Proposals 1 and 3 passed in my state. Didn't vote for Proposal 2, seems like we have some of those items it was calling for already. But it passed regardless of my lack of vote. There was a local millage for Special Ed students that I voted yes for. Don't mind paying extra taxes to help those Special Ed folks, I was one of them.
I hate to end this post with a dark turn. But I do believe there will be an assassination or at least an attempt on a political figure. I don't think it will be the President but more like a representative or a senator. My guess is a psychotic right-winger would make an attempt and possibly succeed against a democrat political person by the end of 2023. Prior to the Paul Pelosi attack, I had a funny feeling that something awful would happen to Nancy Pelosi and/or her family. I also have a bad feeling someone will make an attempt on Majorie Taylor Greene (she won, didn't want that). It's not just right-wingers going psycho, lefties do it too. But I think we will see more right-wingers going psycho than the opposition.
Oh yeah, one more thing. Tudor Dixon is hot!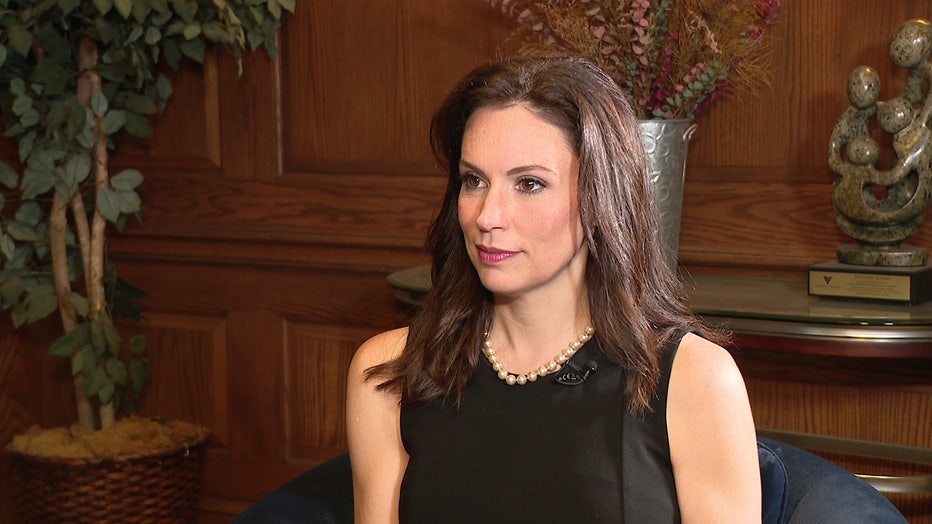 ---